JMD Car Bazar totally comply with the above quote. Therefore are one of the best in the industry car dealers.
Since our inception in the year 2008. We have strived always to provide stellar car services. That are safer, easier and highly cost-effective for our customers. Making it simpler to sell used, scrap or obsolete cars for a great deal!
Not only this, one can also search for the next car and find a great quality with confidence at JMD Car Bazar. You will find innumerable cars here listed by a range of quality dealers and private sellers from across the country.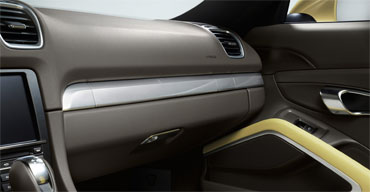 JMD Car Bazar priority is it's customers requirement check.
Therefore, we leave no stone unturned in providing our customers with an amazing car buying/selling experience. Which takes place without any of the usual uncertainty, hassle or haggling along with free services like door-step checking, RC transfer and seamless car evaluation.
Having delivered and sold off innumerable cars since 2008. JMD Car Bazar  continue to develop new and innovative ways of improving our hassle-free online service, backed by our stalwart team of highly skilled professionals and customer support group.
We have been the pioneer in revolutionising the way used cars are sold in India and continue to do so with full zeal and enthusiasm.
Afterall, with cars, it all starts with a drive!
FAST FREE RC TRANSFER PROCESS
Free RC Transfer in within 15 days

You'll get all required documents of loan and NOC issued

You'll get 100% Satisfactory result at Jmd Car Bazar

Best selling price on HR & PB Number

We buy 10 years old diesel cars

We are interested in buying 15 years old Petrol Cars

Doorstep Car Valuation Service available at the time of selling your car
JMD Car Bazar is a smarter way to Sell Used Car. Sell your car in first visit & It is possible in just simple steps. Book an appointment or you can directly contact at their official mobile number. Walk into our store for a free car inspection. Get instant payment along with free RC transfer! JMD Car Bazar centre is in Rohini Sector 16 & Rajdhani Enclave, Pitampura . Also they are providing door step service through which you don't need to go anywhere. The centre is easily accessible via Outer Ring Road. Book an appointment with us today or call us at : +91-9873-68-9445

Sanjay sharma

I sold my skoda rapid car to them. It was 2013 model diesel car. Initially, I went to cars24 but They didn't get much of proposal from them. So Someone suggested me to go to Jmd Motors. They didn't take much time to finalize the deal in the best possible price. I got the price, Which no one can offer me in Delhi…as they sell these cars mostly in Punjab and in other states where there is demand of delhi's used car

vikas kumar
SOME OF OUR FEATURED BRANDS